The finest herbs from around the world!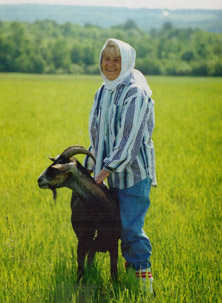 In 1996, Tina and Costas Sentoukas officially started Monteagle Herbs.
They worked the land and built up the soil for many years before that, in readiness for growing and processing herbs.

From 1996 to 2002, the 100 acre farm served many local, national and international customers. Tina also ran a thriving herbalist practice there.

She was diagnosed with an illness in the spring of 2001 and fought it valiantly until the winter of that year. Costas Sentoukas her husband, has now sold the farm and the business. The farm will no longer be growing the herbs for which it was renowned.

Monteagle Herbs continues business as a versatile herb brokerage, bringing you the highest potency, quality herbs from around the world.

We cherish the memory of our co-founder Tina and wish to pass on her knowledge and love of healing herbs to you.

If there is a herb you are looking for that does not appear on our extensive list, let us know and we will do our best to find it!